Strawberries, Raspberries, Blackberries, and Flowers!
At JB Tree Farm, we have strawberries, raspberries, blackberries, and flowers available for our customers to purchase. Customers can pick their own berries and flowers, or order pre-picked berries. When picking berries, you are welcome to bring your own containers, but we also have buckets available for use and clippers for flowers. Berries are sold by the pound and flowers by the stem. Keep reading below for more specific information:
Strawberry Picking
Strawberry picking is currently ongoing and will continue until the first hard frost. Follow us on Facebook for updates.
Our strawberries can produce two crops a year: a spring crop usually around May into June, and a fall crop beginning in late summer. How late the strawberries will produce depends on when and how severe of a frost we get as we approach winter.
STRAWBERRY HOURS
Please call, or check JB Tree Farm on Facebook for news and special offers.
Why buy strawberries imported from California or Mexico when you can purchase quality strawberries from a local, trusted farm? We take great care in growing these strawberries ourselves to provide you with quality produce at a reasonable price. Strawberries are pick-your-own at $2.99 a pound. Pre-picked are $5.99 a quart (please order pre-picked at least a day in advance). Strawberries will be available for picking through October, until a hard frost. Updates on the strawberry patch will be posted to our Facebook page.
Raspberries and Blackberries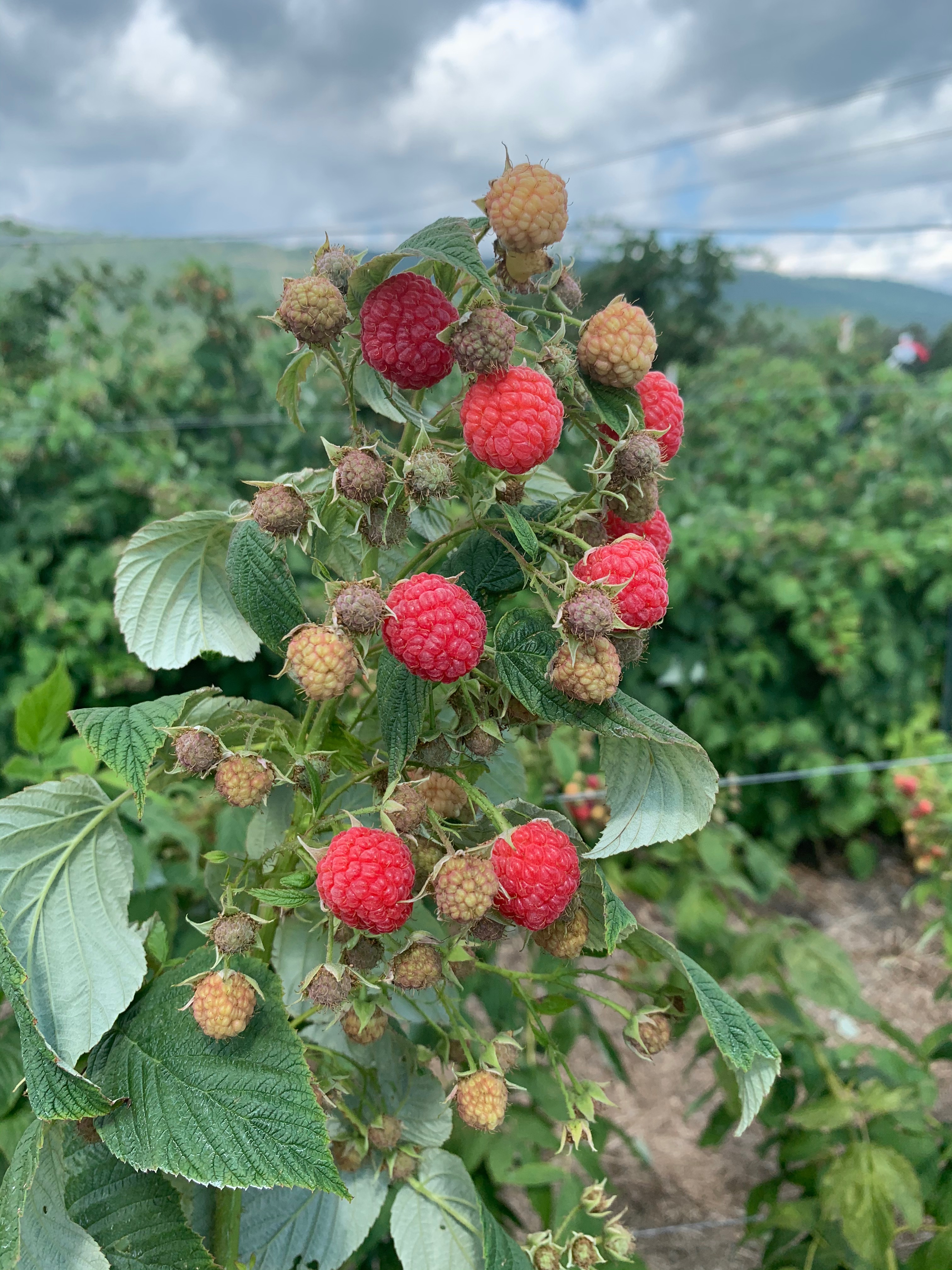 We grow three different varieties of raspberries: red, yellow, and black; and two types of blackberries. The raspberries and blackberries are $4.99/pound for pick your own or $4.99/pint for pre-picked. The raspberries produce a spring and fall crop. Blackberries start in early summer. Fall crop of red and yellow raspberries continue into the fall until hard frosts occur. Blackberries continue for a long time. Watch our Facebook page for frequent updates on berry schedule and availability.
Flowers
Take home a bouquet of fresh, hand-picked flowers! We grow sunflowers as well as many other lovely and colorful varieties of cutting flowers. Flowers are usually available from May until the end of October.
back to top